Zentek's patent-pending ZenGUARD™coating has 99%+ proven filtration of viruses and bacteria.
We are working with partners globally to bring this much needed, antimicrobial innovation forward to better protect our healthcare workers and the public. Given the effectiveness and versatility of ZenGUARD™, we are actively engaging the indoor air quality market and pursuing other PPE applications, including nitrile gloves, gowns, footwear coverings and surgical caps to bring an added level of protection to the global healthcare industry.
Enhanced Bacterial and Viral Filtration Efficiency (BFE/VFE) greater than 99.99%*
— We believe a first for surgical masks.
ZenGUARD™-coated masks removed 98.9% more bacteria and 97.8% more virus compared to a typical ASTM Level 3, 3-ply uncoated, resulting in over 99.99% BFE and VFE ratings.
Proven Filtration
ZenGUARD™ is a hydrophilic, water attracting coating that adsorbs and filters bacteria and virus-laden aerosols, increasing public safety, and reducing the risk of transmission of pathogens.

The same ZenGUARD™ technology that enhances the effectiveness of PPE can be added to air filtration media used in HVAC systems to filter pathogens and improve air quality.
*Testing completed by GAPLAB Environmental Microbiology using a modified ASTM F2101:
S. aureus
CFU BFE

Challenge Level

Total CFU Recovered

Averaged from 3 tests

Uncoated 3-ply
6,966,700
38,500
ZenGUARD™-coated 4-ply
6,966,700
410
MS2 Bacteriophage
PFU VFE

Challenge Level

Total PFU Recovered

Averaged from 3 tests

Uncoated 3-ply
22,933,000
76,667
ZenGUARD™-coated 4-ply
22,933,000
1,683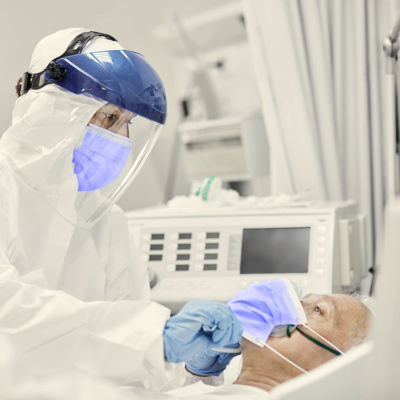 "

We are bringing what we believe is a significant differentiator in the PPE space to those in Canada's highest risk environments. Looking beyond our borders, the first regulatory approval of our technology for use on surgical masks is also significant as we continue developing our international growth strategy.