Cutting-Edge Pathogen Protection
ZenGUARD™ Surgical Masks leverage next-generation materials to deliver incredible levels of pathogen filtration, protecting people from exposure to airborne viruses and bacteria like never before.
This ground-breaking technology is highly effective, affordable, and ready to implement right now – using a standard surgical mask design familiar to healthcare workers around the world.
How ZenGuard™ Surgical Masks Work
ZenGUARD™ Surgical Masks utilize the patented ZenGUARD™ technology as a key filtration enhancement. This revolutionary graphene compound allows it to better filter harmful pathogens. The result?
A standard surgical mask* utilizing a single layer of ZenGUARD™ technology removes 98.9% more bacteria and 97.8% more viruses compared to an identical surgical mask without the ZenGUARD™ layer.
*American Society for Testing and Materials (ASTM) Level 3, 3-ply uncoated
How? Watch this video to learn more: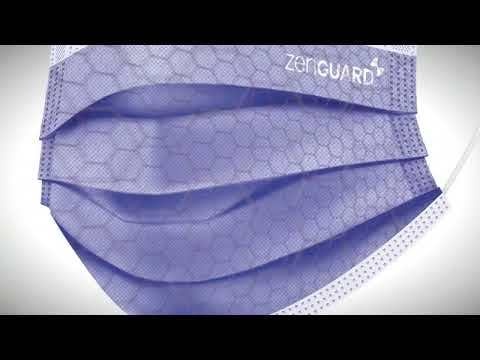 Supporting Healthcare and Healthcare Workers
ZenGUARD™ Surgical Masks are designed to support healthcare and dental workers, providing improved levels of protection and comfort over periods of prolonged use, as well as excellent breathability – without the need for any additional training or a complicated change in protocols.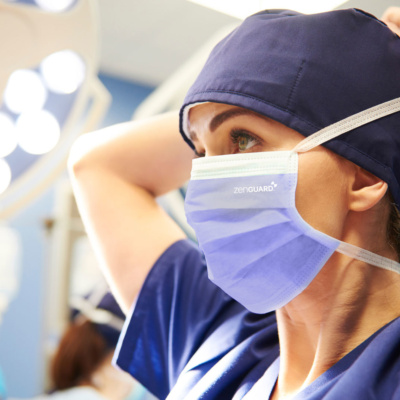 Enhanced Pathogen Filtration
Comfortable for Extended Use
Excellent Breathability
Rigorously Tested, Third-Party Validated
Authorized by Health Canada
Following intensive clinical testing and research partnerships, ZenGUARD™ Surgical Masks are officially authorized for safe use by Health Canada.
American Society for Testing and Materials
The enhanced viral filtration technology of ZenGUARD™ Surgical Masks surpass the demanding requirements for Level 3 'High Barrier' surgical masks, as defined by the American Society for Testing and Materials: