Manufacturing Centre
1123 York Rd,
Guelph, Ontario, N1E 6Z1
Zentek's Manufacturing Centre is 25,680 square feet of a newly built industrial zoning space in Guelph, Ontario. Zentek's industrial plant has an estimated capacity to produce ZenGUARD™ coating for the equivalent of 720 million masks per month, and is one of the world's largest graphene-based production facilities. This facility will give us the scale we need for our current obligations and for the demand we expect to have in the future.
We celebrated the grand opening of our Manufacturing Centre in June, 2022.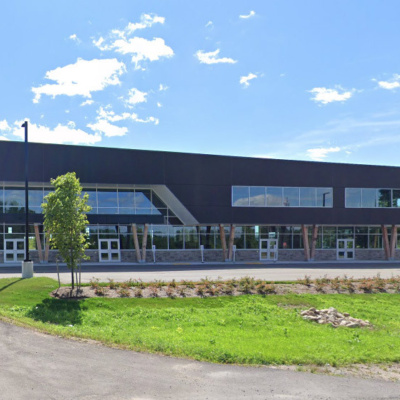 Laboratory
24 Corporate Crt,
Guelph, Ontario, N1G 5G5
Zentek's Laboratory is 4,300 square feet of office and laboratory space located in Guelph, Ontario, 66 km from Toronto Pearson International Airport. The Lab is part of a larger 5,500 square foot well-equipped stand-alone technology centre which is situated on 1.15 acres.
The Zentek Lab is our Research and Development facility, our scaleup facility and our research collaboration centre. The lab is also set up for small-scale graphite purification and graphene-related production including Graphene Oxide (GO).