Zentek has exclusive worldwide rights to commercialize a rapid, saliva-based COVID-19 antigen testing technology.
This technology has been developed by a team of researchers at McMaster University under the guidance of Drs. Yingfu Li, John Brennan and Leyla Soleymani, who are recognized as global leaders in biosensing technologies, and their applications as point of care (POC) diagnostics.
The Aptamers are single-stranded DNA molecules capable of binding specifically with target molecules called antigens to detect if a person has COVID-19.  
Zentek is currently adopting its Detection Technology for commercial prototyping readiness.
The advantages of Zentek's aptamer technology are:
Simplicity & Comfort – uses saliva rather than a nasal swab reducing aversion to testing and risk of error in the sampling process

Accuracy – impedance technology rather than lateral flow allows for sensitivity equivalent to a 36 count Rt PCR

Mobility – simple hardware lends itself to easy transport and high throughput, point-of-care testing

Speed – results in under 10 minutes

Low Cost – aptamers can be developed more quickly and cost effectively compared to antibodies allowing us to be highly competitive compared to currently available rapid detection tests now and into the future

Scalability – new aptamers can be developed to detect numerous other pathogens giving our technology the ability to enhance safety and empower businesses, governments and our healthcare providers well beyond COVID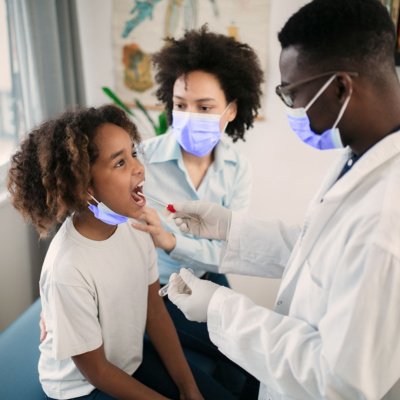 We believe this an unmatched combination compared to what is available in the market today.
The global economy will benefit from mobile, fast, highly accurate and inexpensive testing and we expect this innovative technology to help facilitate this, including the ability to rapidly adapt new variants and other pathogens into the test.