Building Health System Resiliency
Our patented next generation antimicrobial coating defense combats transmission and infection. ZenGUARD™ enhances the filtration of pathogens to reduce the risk of transmission in indoor spaces and higher risk work environments. We are working with partners globally to bring ZenGUARD™, our much-needed antimicrobial innovation, forward to better protect our healthcare workers and the public. We are actively expanding into the indoor air quality market and pursuing further PPE and consumer applications including footwear and coverings, bringing enhanced protection to the global healthcare industry.
ZenGUARD™ technology could bring pathogen protection to buildings, hospitals, homes, and healthcare facilities to help mitigate transmission.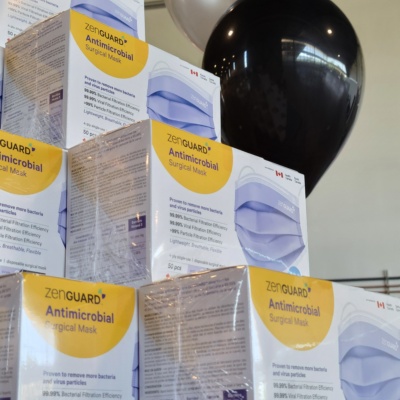 Fostering Safer Communities
Zentek is actively exploring opportunities to take its cutting-edge nanotechnology outside the clinical setting to add advanced protection to air filtration systems - making travel, work, and our communities safer.